Flash Welding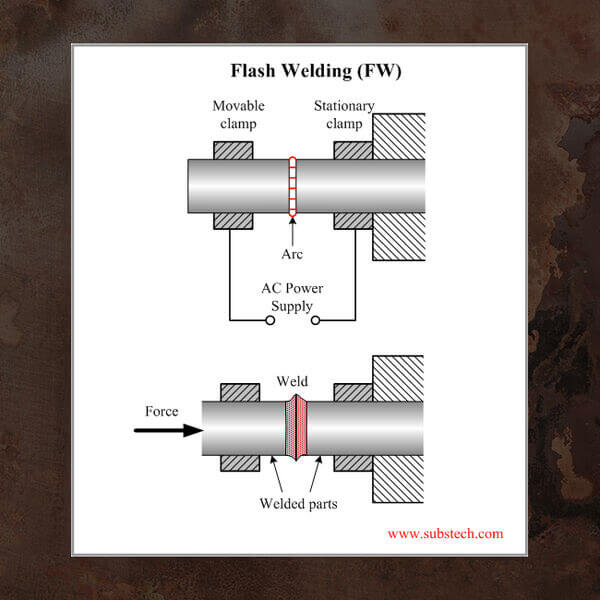 WHAT IS FLASH WELDING?
Flash Welding is a Resistance Welding (RW) process, in which ends of rods (tubes, sheets) are heated and fused by an arc struck between them and then forged (brought into a contact under a pressure) producing a weld.
The welded parts are held in electrode clamps, one of which is stationary and the second is movable.
Flash Welding method permits fast (about 1 min.) joining of large and complex parts.
Welded part are often annealed for improvement and reliability of the weld.