Beryllium Copper
We keep significant stock of Materion COPPER BERYLLIUM product in our warehouse in Melbourne: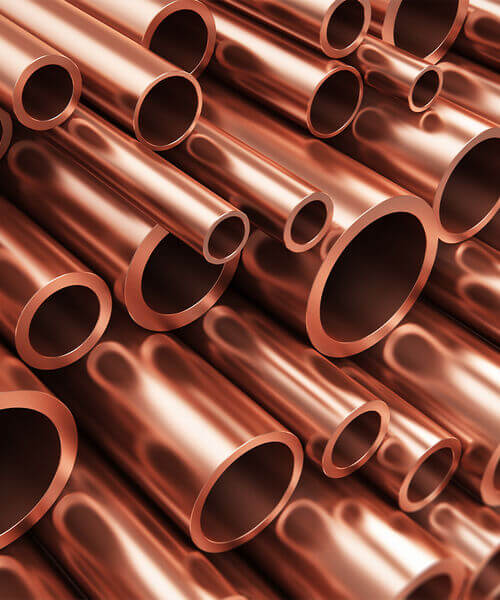 ADVANCED COPPER BERYLLIUM ALLOYS - RELIABILITY IN DEMANDING APPLICATIONS
Copper beryllium (CuBe) alloys offer a unique combination of strength, conductivity, hardness and corrosion resistance. They are also non-magnetic and non-sparking. As a result, they provide many advantages in demanding end-use applications that operate in harsh environments including:
Electronic Springs & Connectors
Plastic Moulds & Tooling
Oil & Gas Equipment Components
Automotive Powertrain Components
Undersea & Marine Telecom Components
MATERION manufactures copper beryllium rod, bar, wire, tube, plate, strip, forgings, and extrusions in several distinct compositions to meet specific property requirements.
BENEFITS OF USING COPPER BERYLLIUM ALLOYS
Copper beryllium alloys are essential in today's electronics, automotive, telecommunications, aerospace and oil and gas applications, ensuring improved performance, durability and reliability over other materials.

The benefits of copper beryllium alloys include:
High strength – the greatest strength (up to 1,400 MPa / 200,000 psi) of all copper-based alloys
Conductivity – maintains flow of electrical and thermal energy
Improved miniaturization – smaller parts and connectors have high repetitive cycle life and can be easily formed into complex shapes
Excellent stress relaxation – retains contact force at elevated temperatures for high reliability
Durability – resists wear, corrosion and galling better than most other copper alloys
FOR MORE MATERION PERFORMANCE ALLOYS INFORMATION GO TO : Materion Inc USA