Foundry
JAMES COPPELL LEE, has been supplying quality castings Australia wide since about 1890.
Originally established in La Trobe Street, Melbourne to service shipping for the nearby port at West Melbourne, we now supply all of Australasia for all types of industries.
We offer breakdown service, ensuring quick turn around and shipping for your urgent requirement.
We specialize in a wide range of non-ferrous alloys, conforming to Australian or International standards including:
Leaded Bronze
Brass
Aluminium Bronze
Gunmetal
Admiralty Bronze
Phosphorus Bronze
Manganese Bronze
Hi Purity Copper
Chrome Copper
Copper Nickel
Silicon Bronze
Aluminium
Quantities: From 1 off to large batch quantities.
Our purpose- built factory uses modern, efficient, temperature controlled electric induction furnaces.
We use recyclable sand, hard sand, and shell moulds. We also chill cast and supply spun castings.
We can organize any new pattern equipment.
Our experienced team can help with casting design and pattern set up, including running systems to ensure a quality, defect free casting is produced.
Industries we support include:
General Engineering, Mining, Automotive, Marine – Boat Fittings
Food Processing, Agriculture, Hydraulics, Architectural
Decorative, Artwork and Plaques.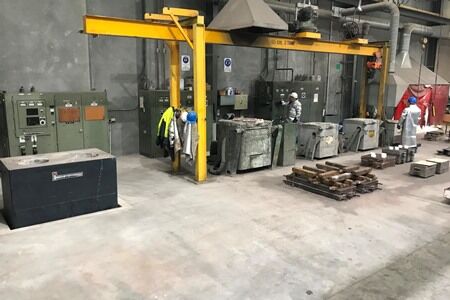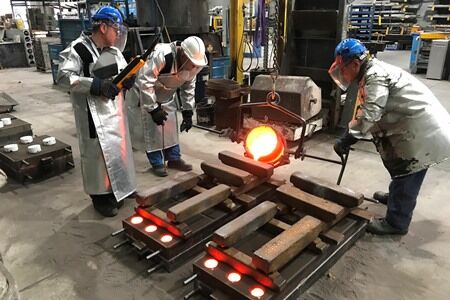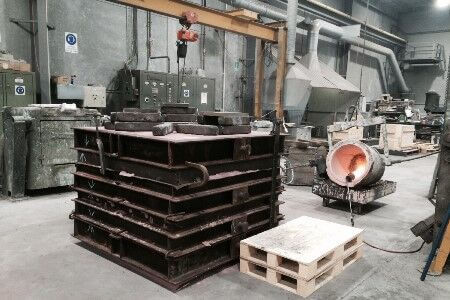 The largest project JAMES COPPELL LEE was proud to be involved in was the "Fountain of Wealth" located in Suntec City Singapore.
It is recognised by the Guinness Book of Records as the World's Largest Fountain.

A 12 month undertaking during 1994/5, the fountain is fabricated from hundreds of Silicon Bronze cast Panels. The curved shape panels typically were approximately 1200 square x 6 mm thick, the majority cast at our foundry in La Trobe Street, Melbourne. Our team was confronted with many challenges, including capacity, the required lead times and logistics. Moulds were large and could weigh up to 1500 kgs each. The castings needed to be of very high quality with precision finishing.
The fountain is 14 metres tall, 66 metres in circumference, weighing apx. 85,000 kgs. A symbol of wealth and life, the fountain's design is based on the Hindu Mandala, meaning universe, and is a symbolic representation of oneness in spirit and unity. The bronze ring further symbolises the equality and harmony of all races and religions in Singapore.
We are very proud of what was accomplished, the finished structure is a testament to the dedication and skill of all of the James Coppell Lee team.